Now is a great time to finally take care of the chimney repairs you've been putting off. Your dirty or damaged Massachusetts chimney is preventing you from enjoying the warmth and comfort of your home fireplace, or worse still, threatening the safety of you and your family.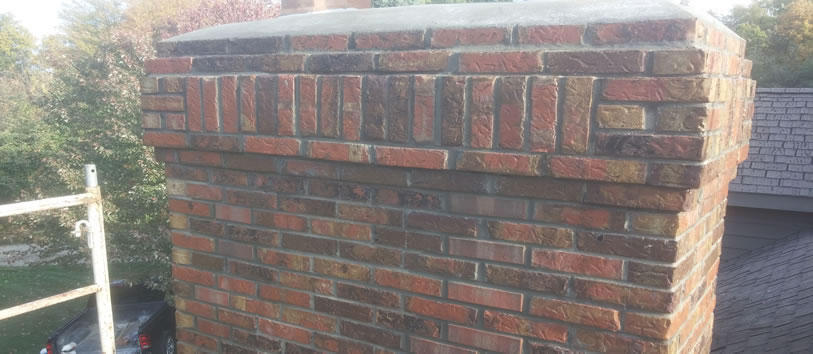 Whether your Massachusetts chimney is physically damaged, is leaking water into your attic, has cracks at the mortar joints or simply has years of built-up soot and creosote, a qualified professional can solve all chimney maintenance and repair problems at a lower cost than you might think. You and your family deserve life's simple pleasures, like enjoying a quiet evening around the fireplace.
Chimneys that see regular use need inspection and cleaning through chimney sweeping or chimney washing once every two years or so. Creosote buildup inside the flue can lead to chimney fires, while cracks can develop, leading to unhealthy smoke inhalation. Dirty or damaged chimneys are the cause of 8% of all home fires, according to the National Fire Protection Association.
Don't fall prey to chimney repair scams. Any good Massachusetts contractor you hire to fix your chimney should be able to provide photo or video proof of the exact nature of the damage. Once you understand the mortar joint problems, chimney water damage or other issues, you can decide together on the best course of action to fix the chimney.
Contact Massachusetts Handyman at (978) 540-5008 today to hire the foremost masonry contractor in Massachusetts.
Fill out our free estimate form to learn just how accessible professional chimney repairs can be. Start enjoying your fireplace once again today, while making sure to keep your family safe and warm this winter.
Chimney Repair Services in Massachusetts
Fix, Tuckpoint, Clean or Repair
Chimney Caps
Chimney Inspection
Chimney Repair
Chimney Safety Checks
Chimney Sweeping
Chimney Washing
Custom Hearths
Fireplaces
Flue Repair
Mortar Repair
New Chimneys Installations
Water Damage Repair
Chimney Repair Service Areas in Massachusetts
---
Call (978) 540-5008 to speak to the Best Massachusetts Handyman, or fill out our free estimate form.