Fences beautify our Massachusetts landscapes and create safety and privacy for our homes, loved ones and businesses. Fences provide a divider between two properties, areas or parcels of land, both literally and symbolically. We rely on fences to keep us safe from intruders, and we admire their ability to give homes a unique look.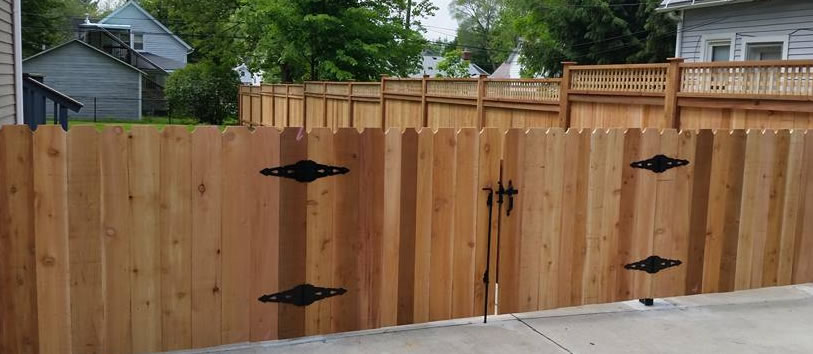 From low-cost chain-link fences to luxurious custom wrought-iron fencing and exotic woods, home fence builders offer a large variety of construction materials and styles. Keep it simple with the classic "white picket fence," or go for something more rustic like natural-finish cedar. The fence's design can be as individual as you are.
Massachusetts businesses and industrial enterprises have their own fencing needs, with perimeter security often the top priority. Barbed-wire and security fences should be resistant to break-ins and go hand-in-hand with outdoor security systems. A good building and construction professional can help you assess your security and access needs, and you can decide together on a solution at a cost you can afford.
Are you considering building a new fence yourself? You should know fencing is a difficult task, requiring exact measurements and cuts for proper fitment, and hours of backbreaking labor involving digging post holes and heavy lifting. Working with a professional can also help you decide if your current fences can be repaired, painted and refinished, or if you really need to start fresh.
Massachusetts Handyman has been installing fencing for over 20 years call (978) 540-5008 now to get your free quote.
Hiring a Massachusetts contractor and building team to construct a new fence; or repair, repaint or maintain an existing fence; should be a worry-free experience. You should look for a fence builder with specific qualifications, licensing and insurance in the field, and one who understands building code compliance. That way you get to focus on your new fence's design and materials, leaving the construction to professionals you can trust to create a finished fence to your exact specifications.
Fill out our free estimate form for a Massachusetts fencing contractor. We will get back to you promptly with a customized plan for new fences for your home or business, with a range of materials and options affordable for any budget.
Fencing Contractor in Massachusetts
Install, Repair, or Replace
Agricultural Fences
Barbed Wire Fencing
Chain-Link Fences
Commercial Fencing
Concrete Fencing
Custom Fences
Electric Fences
Fence Removal
Fence Repair
Green Construction Fencing
Hardwood Fences
Picket Fences
Privacy Fencing
Redwood Fencing
Security Fences
Split-Rail Fences
Temporary Fences
Wrought Iron Fencing
Fencing Service Areas in Massachusetts
---
Call (978) 540-5008 to speak to the Best Massachusetts Handyman, or fill out our free estimate form.