Home flooring should be durable, safe, easy to clean and ideally, beautiful. You and your family walk many miles along the floors within your home and depend on them to stand the test of time without so much as a squeak of protest. When considering new flooring, or repairing or refinishing existing flooring, the sky's the limit in floor materials and construction choices.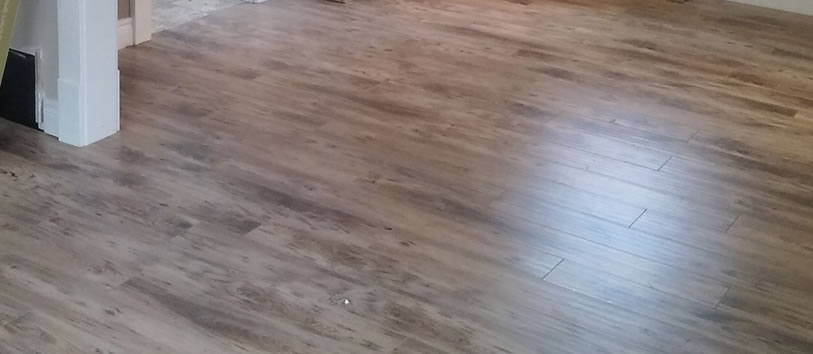 Hardwood floors in teak, maple or mahogany or intricate tile flooring create a lasting impression on your guests as soon as they step into your home. Even simple, classic and low-cost linoleum flooring is available in a wide variety of styles, colors and patterns, the perfect compliment to your kitchen or bathroom's design.
Exotic flooring options like terracotta and terrazo floors can give any home a unique look, while earth-friendly sustainable flooring options like bamboo, textured rubber, and coconut timber can be installed to help lessen your environmental impact.
Regardless of the materials and finish you choose, durable and long-lasting floors start with a professional flooring installation company. From subfloor construction and electrical wiring to grouting and precision cutting and fitment of each tile or panel, this specialized area of construction is best left to the experts.
Call (978) 540-5008 now to have your floors done right the first time by the preferred Massachusetts flooring company.
When searching for the right Massachusetts contractor, look for the proper licensing and required training, as well as recommendations from members of your own community.
Massachusetts residents: fill out our free estimate form today for flooring installation and repair, and one of our qualified professionals will give you a call to discuss the many flooring construction and material options we offer, their cost and a custom plan for your brand-new floors.
New Flooring in Massachusetts
Install, Replace, Stain or Refinish
Carpeting
Concrete Floors
Custom Tile Work
Floor Cleaning
Floor Installation
Flooring Repairs
Grouting and Repairs
Hardwood Floors
Linoleum
Marble Floors
Staircases
Stone
Subfloor Construction
Subfloor Electrical Wiring
Sustainable
Terrazo
Tile Floors
Water Damage Repair
New Flooring Service Areas in Massachusetts
---
Call (978) 540-5008 to speak to the Best Massachusetts Handyman, or fill out our free estimate form.